GET STARTED IN FIVE QUICK STEPS :)
STEP 1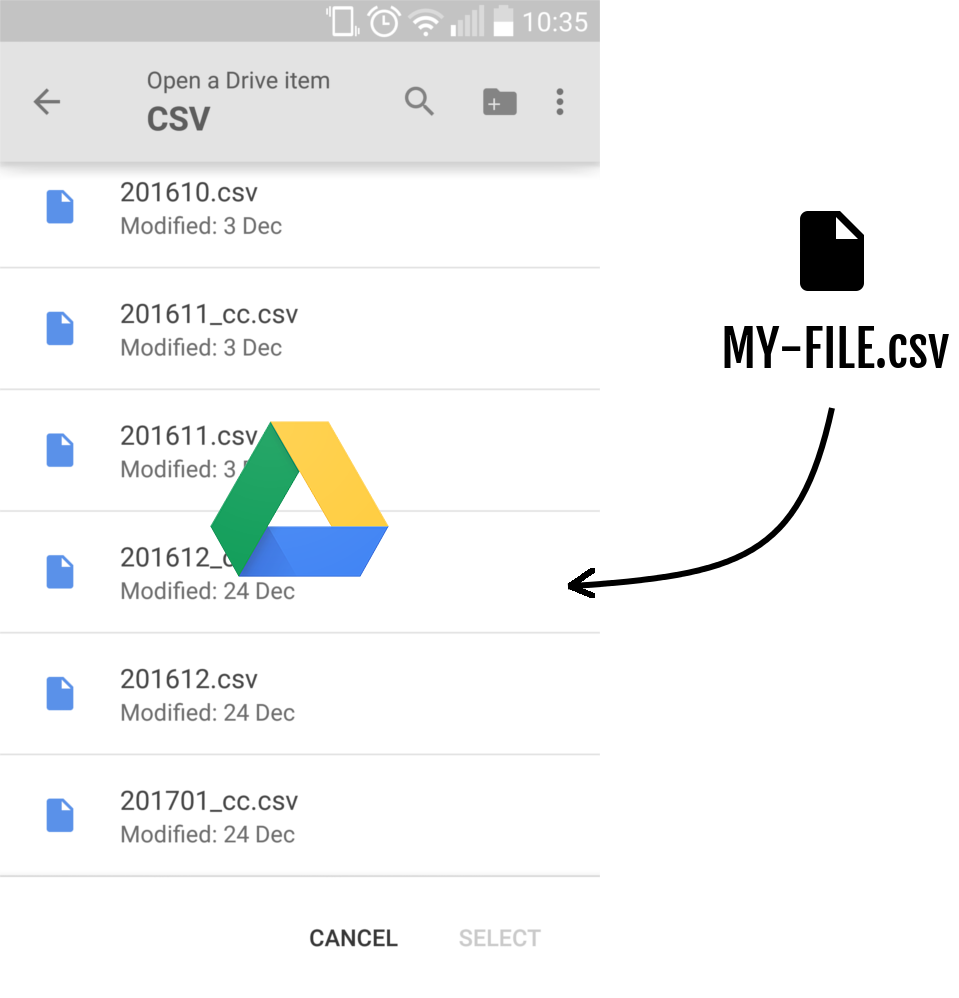 Drop your expenses in Google DRIVE in CSV format.
STEP 2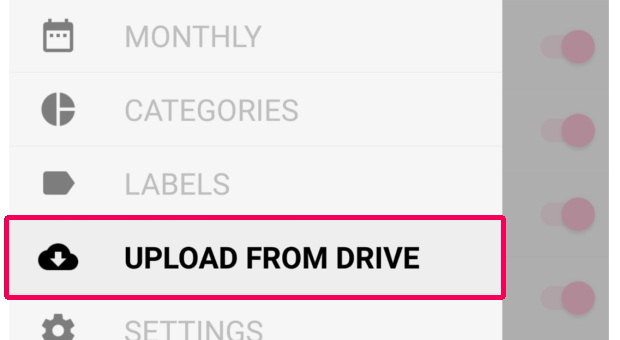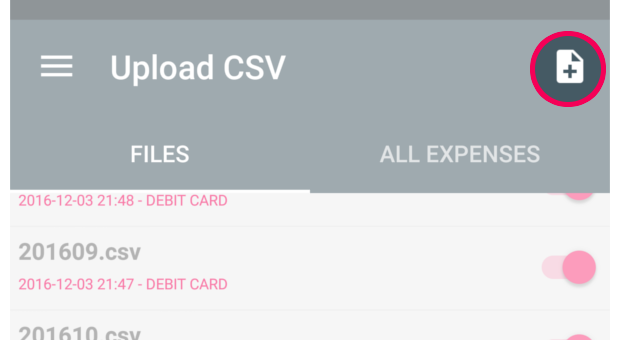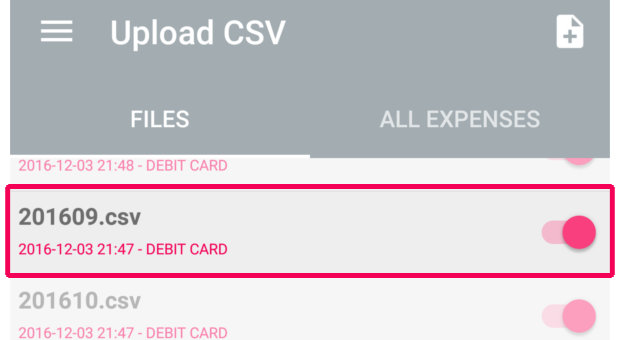 Navigate to UPLOAD FROM DRIVE, click on the Add new file icon, select your file from your Google Drive and your file will appear under the FILES tab.
STEP 3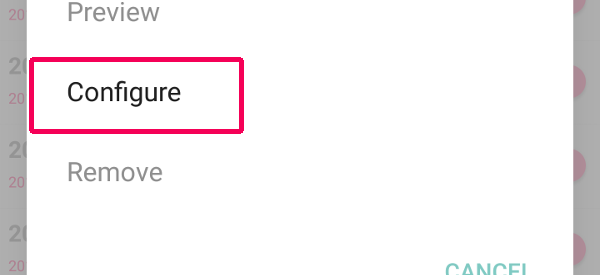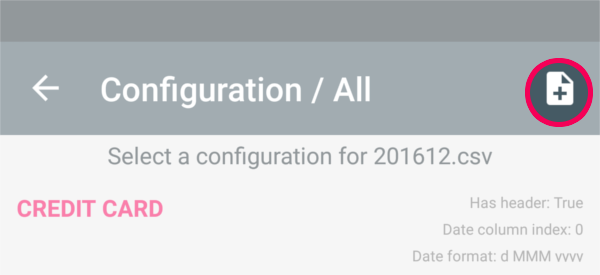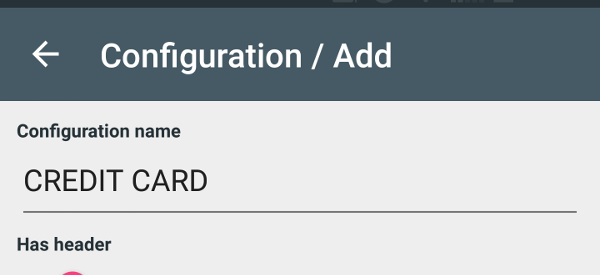 Create a configuration for your newly uploaded file by clicking on the file and selecting Configure from the pop-up menu. (configurations are used to know things like where are the dates, titles and amounts of your expenses!)
STEP 4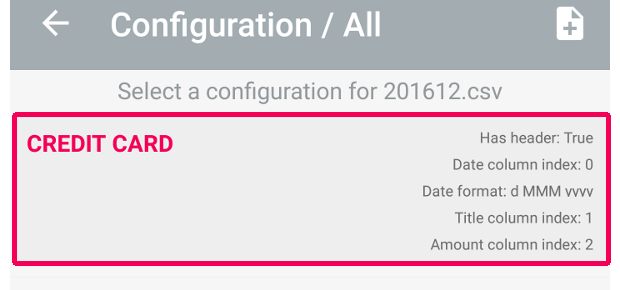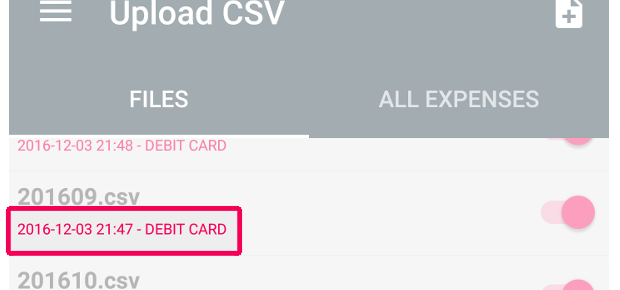 Select your new configuration. The configuration name should now appear as a subtitle of the file.
STEP 5

Once all your files are linked to a configuration, SYNCHRONIZE! And VOILA! All your expenses from your CSV are now uploaded in Expense King!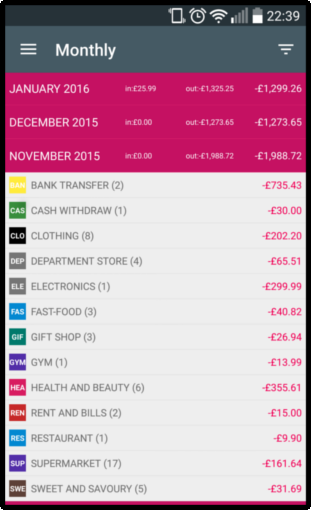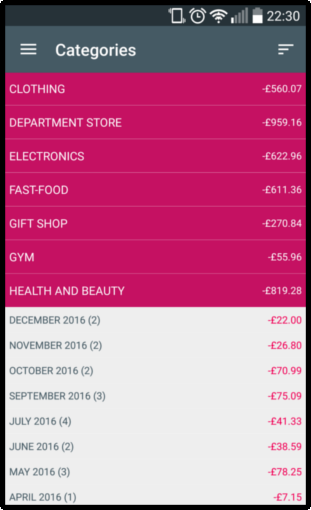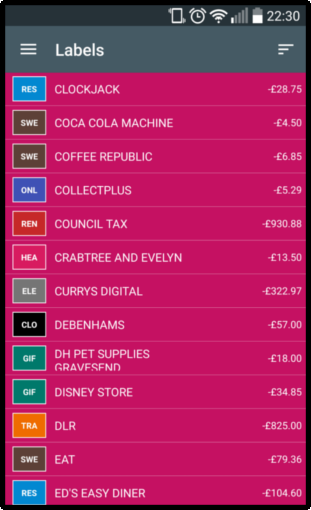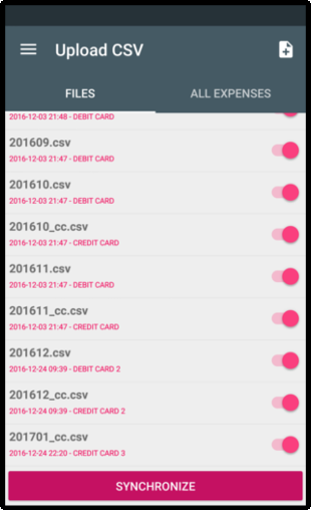 When there are no categories, all expenses go to UNDEFINED.
You will only need to label UNDEFINED expenses one time. Expense King will remember how and when to label and categorize subsequent repeated expenses.